Only the good stuff
Half the calories, quarter the sugar and all natural ingredients. Guilt free decadence made especially for you.
Guilt free satisfaction. Dense and creamy ice cream from 103 calories per serving.

No more nasty sugar crashes. Only 3.3g added sugar per serving.

We're serious about keeping it clean. Our ice creams are packed with prebiotic fiber and non-GMO whole foods goodness.

We prepare and churn all our ice creams from scratch at our creamery, all day everyday.
@yogakylie

John's favourite was the hazelnut. He ate half the tub 😂 My fav was the vanilla, a good vanilla is very underrated. I loved the dark chocolate (it's so fudgy!!) Perfect consistency, even after being taken out of the freezer and put back, it was still so creamy!

@kimmy_lsh

One spoon full of the Dark Chocolate & Sea Salt and i was HOOKED. It is now officially my new go to guilt free late night snack.

@aliamior

Dark Choc & Sea Salt is my fav icecream ever, you get the richness of chocolate with a pinch of saltiness. Just the perfect ice cream to binge on while watching romcoms on Netflix! And best of all it's guilt-free so you won't have to deal with a wave of regret when you finish one tub on your own

@abhaykannchan

How is this low calorie ice cream? Super creamy and flavor dense, just how I like it. Love that it's made fresh.

@nicola_lim

Vanilla bean is my go to. You'll find me on my couch with this after a long day at the yoga studio!

@azmirhamzah

Could not tell it was 'healthy' ice cream because its still creamy and rich. I finished that chocolate pint in one sitting, and didn't regret it at all! 👌

@roselynmath

I am obsessed with the Matcha & Roasted Mochi Rice pint. 😩 Didn't have a sugar crash. So creamy and didn't feel junky after.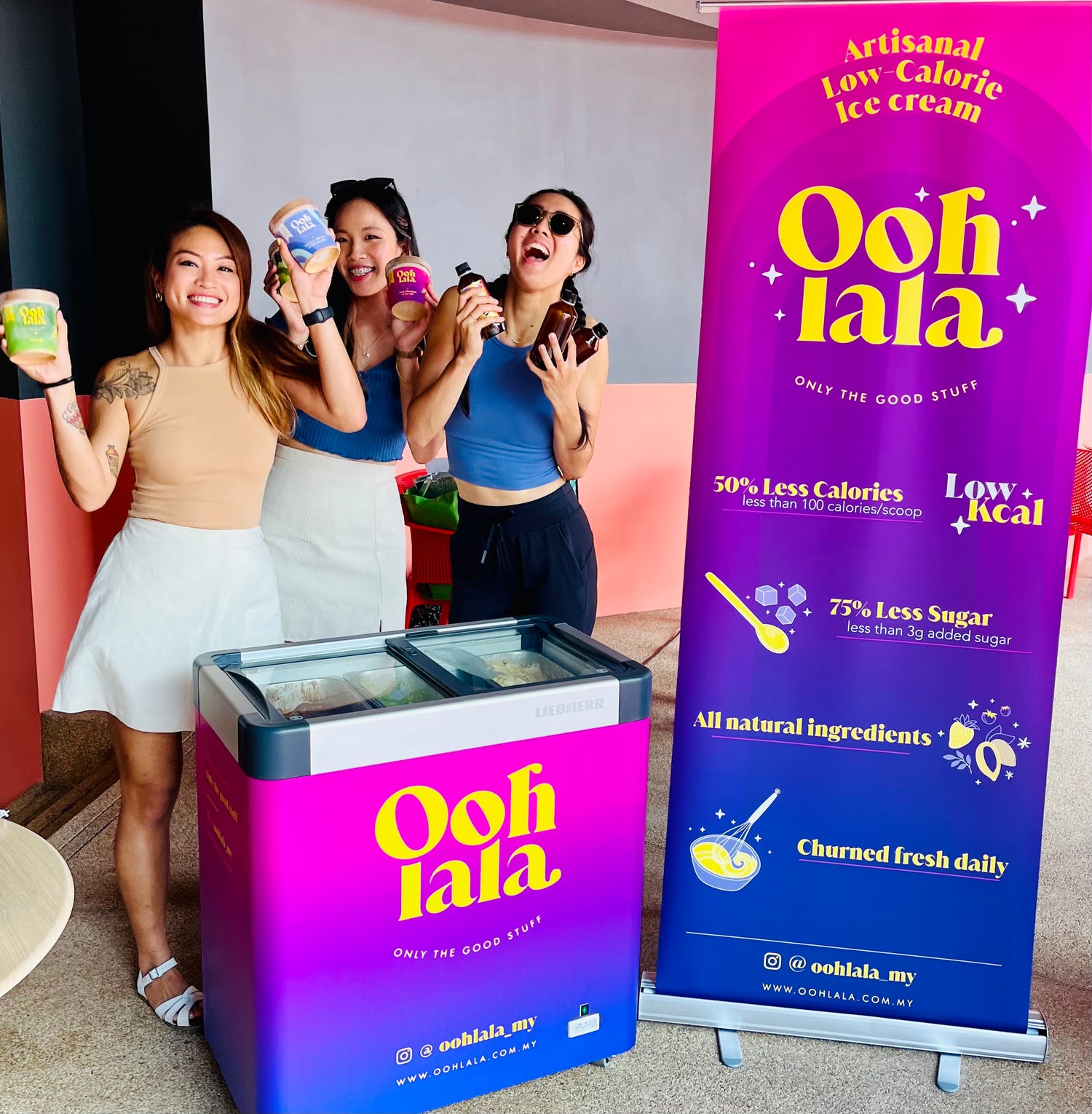 Events & Catering
Make way for our pop up. We serve up fresh scoops of delicious healthy ice cream, the perfect way to celebrate any event!
Contact us